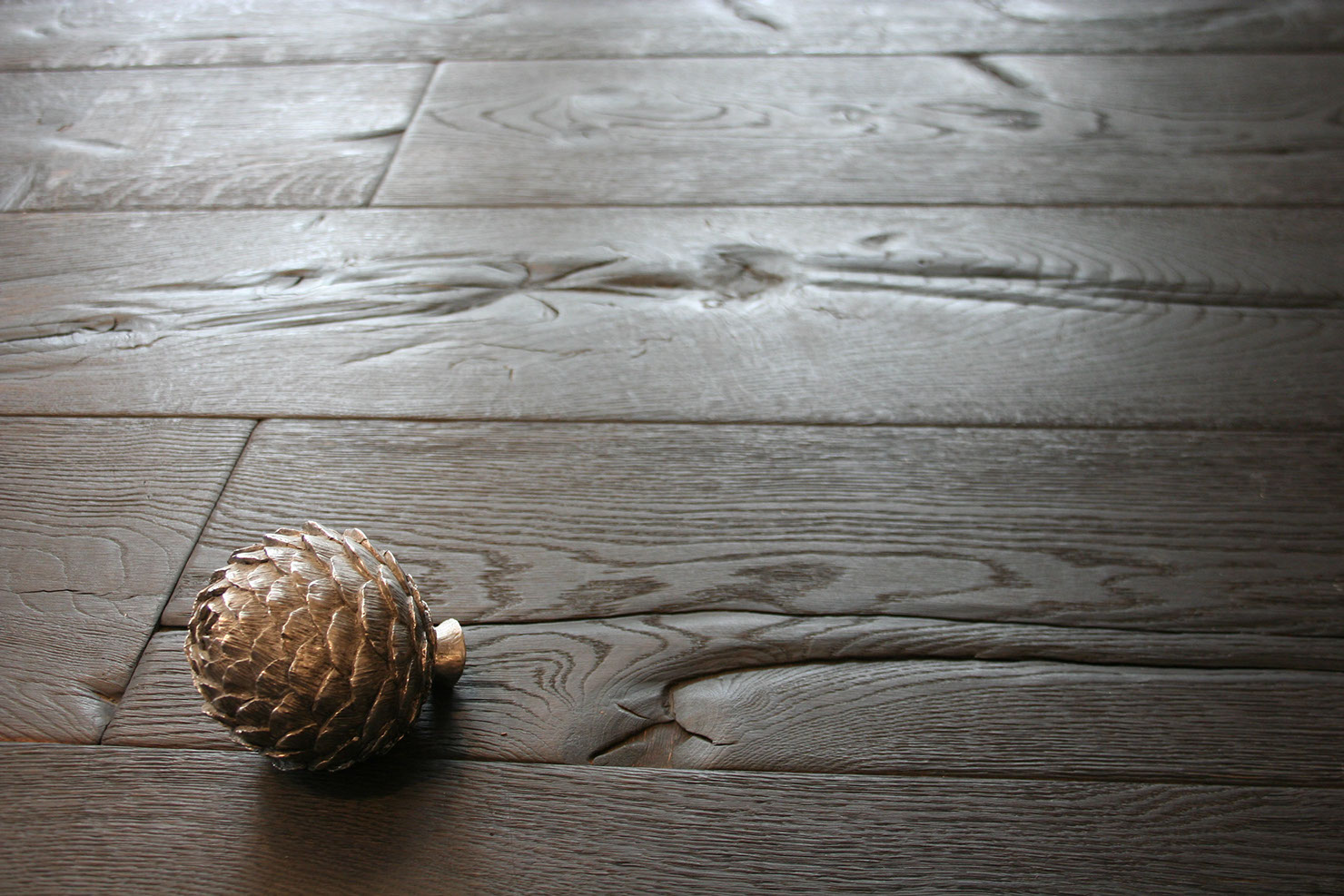 The laminate floor is composed of several layers which have been fused together to form durable boards. The top layer is transparent and is specially treated to achieve high wear resistance against scratches, burns, dents and stains. The decorative layer gives a laminate floor its aesthetic wood species look. A core (central) layer, made of high density fiberboard (HDF), supports the weight and stress of foot traffic. Strength and stability is further ensured by the bottom stabilizing layer.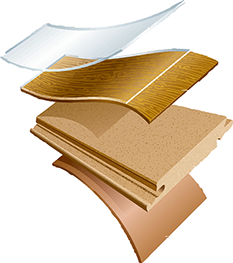 A. Transparent, protective wear layer is resistant to dogs, cats, chairs, and high heels.
B. The decorative layer provides a high-definition, detailed image. Laminate flooring manufacturers have the technology and capability to realistically simulate hardwood .
C. High-density fiberboard core (or HDF) offers impact resistance, stability and durability.
D. Layer of melamine resin offers additional structural stability and moisture resistance.